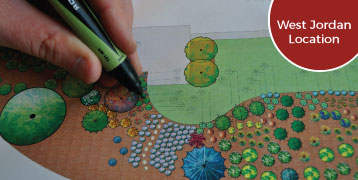 Creating a good landscape plan can be one of the biggest obstacles to having a beautiful landscape. This workshop will help do-it-yourselfers draw their own basic landscape plan through a guided design process.

Requirements: 1. Attendees are required to have attended a Localscapes University. 2. Attendees must come prepared with a base map of their property drawn to scale ( Base Map Tutorial ).

Taught by Conservation Garden Park staff.

Registration is required for admittance to this event. If you are not registered, you will not get into this class.

This class will meet in the Education Center at Conservation Garden Park.

Saturday, September 21
09:00AM - 12:00PM