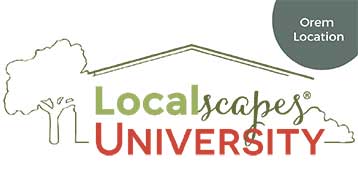 Ready to take on a landscaping project but not sure where to start? This course will teach you the Localscapes method that will simplify the process. Included is training in irrigation, planting, and maintenance that will help you design a gorgeous yard that saves you time and money.

This class will meet at 1426 E 750 N Suite 400 in Orem

Registration is required for admittance to this event.

Saturday, September 21
10:00AM - 11:30AM