Central Open Shape
1
If you use an irrigation system, you can prevent frustration by designing your landscape to fit your sprinklers instead of forcing sprinklers to fit your landscape. Keeping lawn in a central open shape allows sprinkler systems to work efficiently. Your central open shape can also be other materials like gravel, pavement, pavers, ground cover, or any low-lying, relatively flat material—especially if you want something even more water thrifty.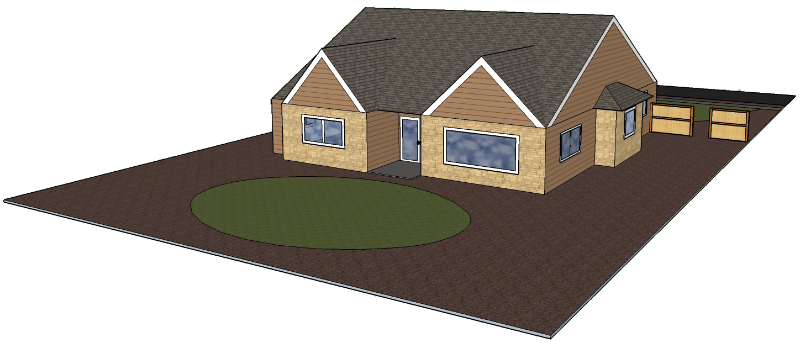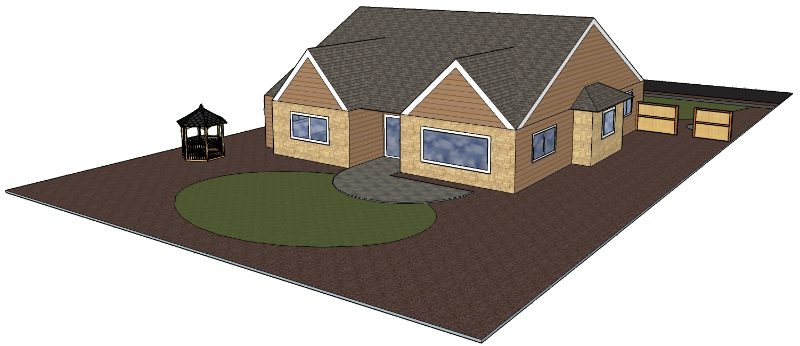 2

Gathering Areas

Rethinking maintenance as part of landscape design saves time, energy and more of your Saturday. For example, placing gathering areas like patios, decks, or informal seating outside of your lawn means fewer areas to irrigate and maintain.
Activity Zones
3
Just like gathering areas, activity zones like trampolines, play sets, sheds, and hot tubs should be placed outside of your lawn area. You get the same benefits plus no more objects to mow around.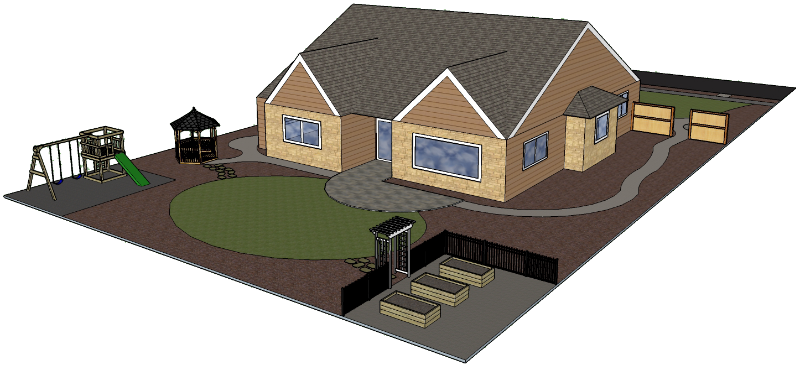 4

Paths

Narrow lawn strips are difficult to irrigate and require a lot of maintenance. In contrast, paths between elements of your landscape mean less work and you might even visit areas of the landscape you used to ignore.
Planting Beds
5
Choosing the right plants to fill in the rest of your landscape will save you money and time because Utah-friendly plants thrive here.